Wandering with my family, the streets of Amsterdam. We wandered. Every single day in Amsterdam we walked 20,000 or more steps. If you ask my sons what they did in Europe, they answer "we walked a lot." Not that they got to see the Van Gogh museum or the Anne Frank house. To see the canals of Amsterdam and the Red Light district, "we walked a lot." Is the answer they boys give most often.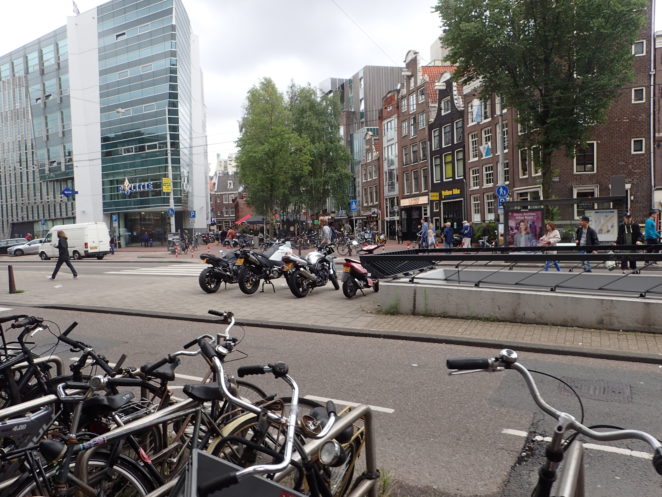 (there are 20 or more pictures of bikes taken while we were in Amsterdam. My wife loves bikes!)
On the edge of the Red Light District, my daughter and wife went into the world famous Red Light district bar, just to see what it was like and to read the menu. The smell, of the air, my wife said was a little much. I took the boys, who didn't want to go in, to get French Fries. The Amsterdam version, of course, covered in a wonderful cheese sauce, so the boys were happy.
They didn't get why the French Fry place was right by the Marijuana bar for a bit. In fact, they didn't get that until the end of the day. Then it dawned on them as we were sitting in the subway station waiting to head back to the hotel. "oh, it was there for when people get the munchies." The weather was also perfect, unlike Norway we didn't get a drop of rain in our trip in Amsterdam.
.doc
Family Historian