The last day in Amsterdam was bittersweet. In part because it was the last day and in part, because our daughter was in pain and couldn't go out on the last day. She stayed back at the hotel and rested her sore knee. The last day we decided to visit a place my wife had picked. This was only different from the other days in that my daughter didn't vote. She was in pain. It was a museum dedicated to the Dutch Resistance during World War II. This museum was in the part of Amsterdam by the Zoo.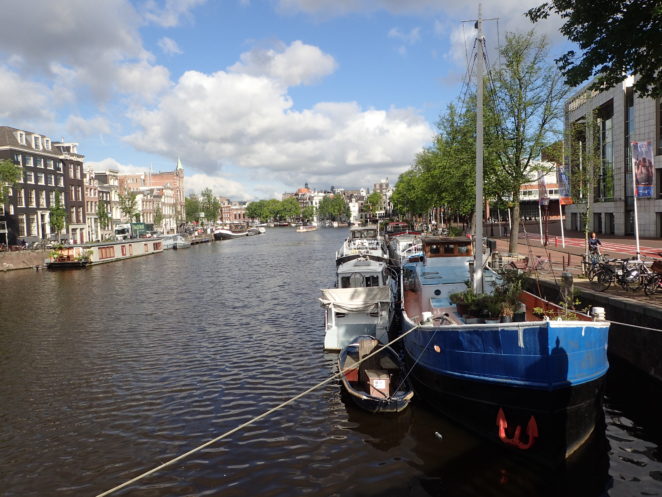 Author's Note: There are a lot of canal pictures like this. My wife wanted her own Amsterdam Post Card picture. We tried all three days and got quite a few!
I enjoyed it because it was not a tourist attraction. It was more a historical location for the people to embrace and recall those who gave everything now 70 years ago. In Holland, many things don't open until a specific time. Many do, the subway is almost always running. But some restaurants and shops don't open until 9 am or 10 am. We got to the museum roughly a ½ hour early.
So we wandered around. We got to see one of the cities of Amsterdam EV stations. Right on the side of the road so you could charge your EV. We also got to see a sculpture garden in the yard near a school, and of course, we got to wander by the entrance of the zoo. We also got to see the new construction area where there were a lot of new apartments being built on the other side of the school grounds.
.doc
Family Historian