Our hotel room in Copenhagen. We took a lot of pictures; it was an impressive hotel. One side was a conversion center and hotel; the other tower was a pure hotel. During our first stay there (we stayed before we went to Amsterdam and then again when we came back from Amsterdam, the second stay was less than 24 hours before our flight home). The hotel was well designed and laid out.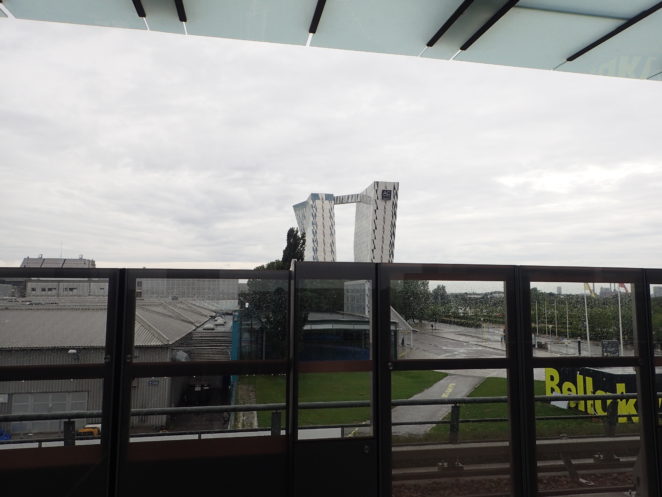 We were just about a ¼ mile from the subway. By the end of our first day in Copenhagen, we were good with using and leveraging the mass transit system of Copenhagen. It is incredibly easy to use anyway, and we were moving around the city like pros very quickly. I think the US systems could learn a lot from the European cities with mass transit. In particular, since none of the European Cities are English other than the UK.
But first the hotel room, we were all adjusted to European time by the time we got off the Cruise ship and landed once again in Copenhagen. The first time we landed in Copenhagen, we had to rush across the city in a cab to get to the port. The second time we had to rush across the city towards the airport to get to our hotel. Then we were free and clear to go sightseeing. Our goal was to enjoy Copenhagen (and get a picture of the Little Mermaid)! Ok, in fairness, my goal was to recreate the picture of the Little Mermaid in the Harbor taken by my father and I more than 40 years before.
.doc
Family Historian