One of the things that I was interested in but not clear what it meant was the itinerary item for the Disney Magic, Castaway Cay. I had while living in Thailand and later on vacation on Beaver Island in Lake Michigan had been to an island. I wasn't sure what value there would be on the island. I knew our daughter wasn't going to hang out with us much. The kids club was doing a dinosaur dig.
Interesting that they choose a dinosaur dig.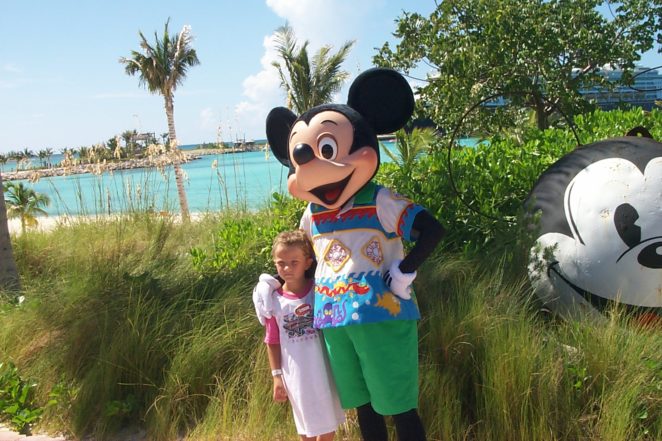 All of the pictures shared today come from the arrival, and eventually wandering around the Castaway Cay. It is Disney's private island and we enjoyed the day spent there. That also brought the first character that my son didn't scream, cry or pull away from. I suppose we should have to know that Captain Hook would be the one Disney Character he would like. But that would come later initially we were preparing to leave the ship.
We had a wonderful stateroom (plenty of room for five people), and the balcony was fun to wander out to. The picture shared today is of one of the boys, making a face sitting on the balcony of the boat as we were docked, getting ready to go ashore. Hard to tell if his fear of characters had worn off, he had been around them for six days at that point, or just that he loves Captain Hook. I guess we will never really know the answer as both happened, and he was far too young to tell us!
.doc
Family Historian