It is time again for the last 20 pictures, or so I have taken and shared as part of the 365 Day Photo Challenge. A couple of these pictures were meant to be shared on Virily but were not posted during the great posting issue. Some of the pictures have been shared, but it is always fun to wander the wander! It is funny when you look back at pictures and realize that you were thinking about something when you took the picture, sometimes, that something is lost forever.
I know, for example, since joining the photo challenge, sometimes I think I need a picture for today (or tomorrow if I am really on the ball). Of course, that is also replaced by the more desperate I need a picture now and taking something from my basement, office or from around the house. The first picture is of our boat, go bag. It spent the winter in the basement hiding under the basketball goal. Now, it is back on the boat. From there we have pictures of musical instruments that are in the Utility room currently. They used to be out in a different room, but we had a party, I put them away and haven't gotten them back out.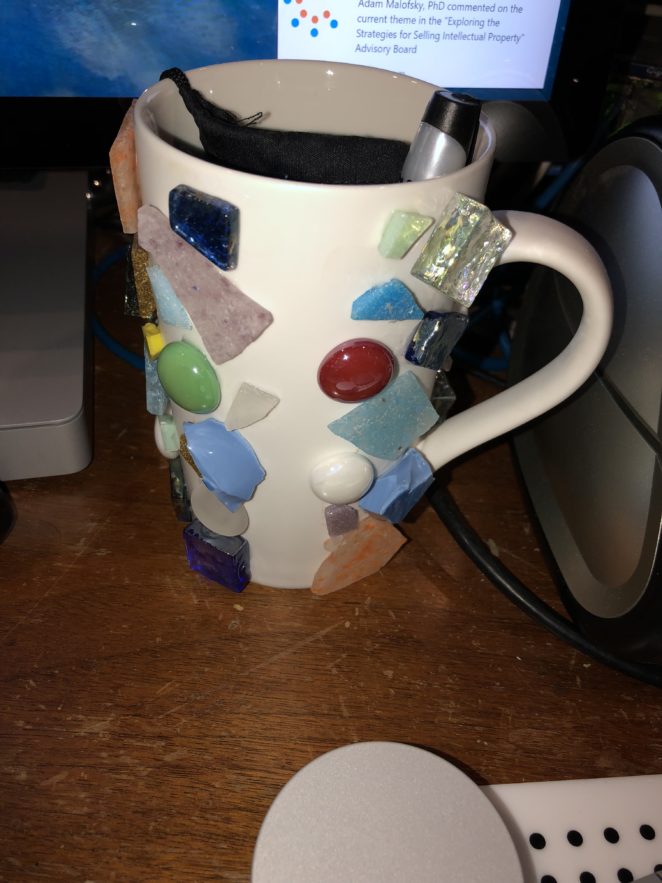 From there we move outside to trees. I took some early and then a week or so later of the trees as they decided Spring was finally here. There are a couple of pictures of the cleaned wood of the boat; we still have to do the final treatment. Then, of course, wandering back to Doc's Isle of misfit technology with a few technology items that I shared as part of the photo challenge! They say a picture is worth 1000 words. Sometimes I wonder if 1000 words are truly enough!
.doc
Family Historian