Lunch on the boat, relaxing and frankly at the end of the week something to look forward to, and enjoy. Just a few pictures today, we were running out of time, so we wandered to the boat and had a short lunch. We had, as I mentioned in my picture post, to lug our life raft back to the boat. Emergency equipment is a critical component of any endeavor. Knowing that you can safely extricate yourself from bad situations is important. So is the reality of tempering the enthusiasm just because you have safety gear. Having the gear that makes you safer doesn't mean it is ok to cut corners and break the rules. It means that if you get into a bad situation, you can get out safely.
The gentle rocking of the boat makes relaxing easier. Plus we have a couple of projects to do yesterday. We were taking down the canvas top, and opening the boat up. We (my wife and I) prefer the boat open, under the hard top of the boat. That way we can more easily see where we are going and the air blows over us. Even in the height of summer, air coming off the Bay is cooler than air on land. By a good 4-5 degrees at least With the camper top down we also can move a little faster than we can with the top up. There is something to be said for the drag of air when it comes to trying to reach your top speed. Resistance to the air is called drag, and man is it a drag!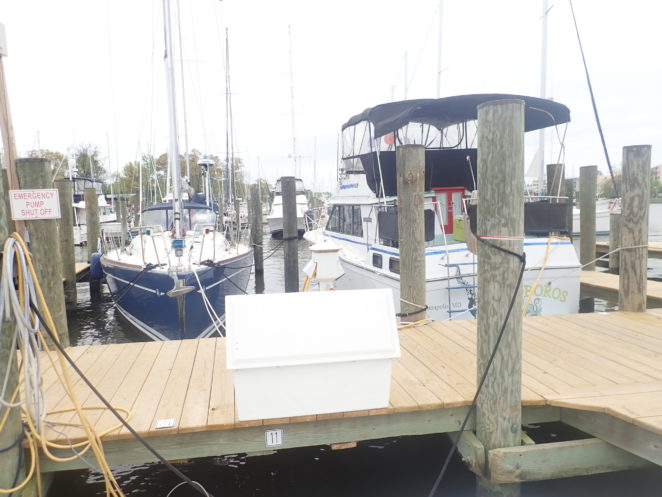 Our new boat tradition this year is not to go to the many restaurants on the way down to the marina (and by many, there are many we love) but instead to have either stuff we brought from home or wraps from Giant. There is a giant right on the road we turn on to head to the Marina. We can stop there, get in and out in less than 15 minutes and they have really good wraps. We are both cutting down on gluten and bread right now. Our second project was repair the damage on the edge of the fiberglass of the swim platform. I still have a little fiberglass on the back of one hand. We retied the boat a little further away from the dock so at high tide it wouldn't hit the edge of the dock. Then we relaxed and enjoyed our lunch!
.doc
Lunch fan, family historian