At the end (October in fact) of 1990, I met someone. I had met many people before this person. But for some reason this person was different. In 1991 we were married, and in 1992 we welcomed our daughter into the world. I would say that as a parent I am below average. I have made many mistakes, many bad moves, But none of that is reflected in my children, they overcame the obstacle of me as a parent. As one of the twins likes to say "you are the best dad, I have." In October 1990 at J Arthurs in Bloomington Indiana, my future wife met for the first time, for the fourth time. We had met before three other times for the first time, but the last first time was the only first time that matters.
Other than, would you walk around in a white rabbit suit and not respond to "do you have the time or are you late?" The first time, by the way, we met, my wife and I, she was wearing the white rabbit suit, I was the one asking the questions. The second time we met, she was working at the Trojan Horse restaurant in Bloomington (which by the way is a restaurant we still go to every time we go to Bloomington!) A friend introduced us again for the first time, but that did not take as well. The third time is out there in the ether I am sure it happened/ Bloomington is a small town when IU is out of session in the summer. We went to the same schools and lived in the to same part of town.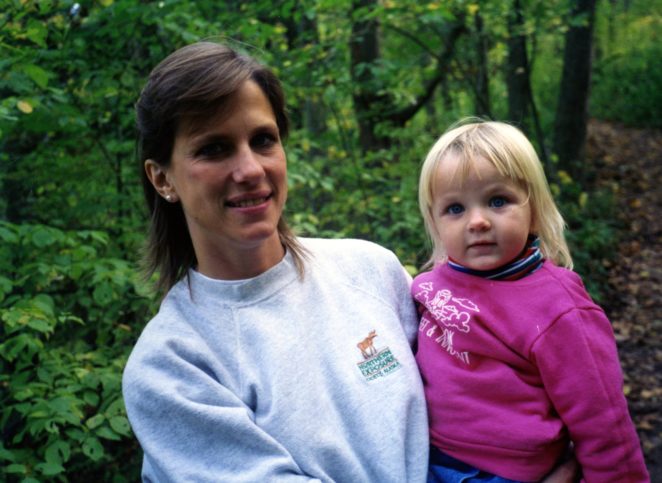 The last time we met was at J Arthur's. It is a restaurant that is long closed. The location is still a restaurant in a town, Bloomington that is vastly different than the town that we started from. Both of us grew up in Bloomington; my wife was born there. I was moved there, from Chicago. That was a trade off for me. I still love Chicago with all my heart! (Bulls, Bears, Blackhawks and of course my Cubs!). The pictures today are of our daughter as a young child. When she was born, we lived in Maineville Ohio (right next to the Kings Island amusement park). We moved to Yesterday Hills a suburb of Cincinnati when she was seven months old. The house had a Paddington Bear bedroom that she loved. The bits and moments we remember to make up our lives.