We had moved, from Bloomington Indiana to Cincinnati Ohio before our wedding in 1991. Cincinnati would be our home for the next nine years. During that time my wife's parents lived in Hot Springs Arkansas. The first couple of pictures are of the back deck at my in-law's house in Hot Springs Village. They would later move to Florida and then end up back in Indiana. But that is another story. Today it is the story of a young couple starting. Just married, and then a little over a year later the Bean arrived. We moved from Fairfield, a far suburb of Cincinnati to Maineville. Mostly we were moving to save a little money. We wanted to buy our first house, and we weren't able to save much living in Fairfield. That part of Ohio was more expensive than Maineville was.
We then moved to Western Hills and would live there for nearly five years. Our last house in Cincinnati was in Mt. Airy. But for now, we were in Wednesday Hills. It was in one of the restaurants we would go to on Friday night that we found that the Bean loves fried pickles. She still does, to this day. We didn't always go out on Friday nights, but we did from time to time, Sometimes it was Saturday night that we would go out, that for some reasons. Our house in Western was a Dutch Colonial built around 1933. It had a rose garden (well three rose bushes) on one side of the house. We had awesome neighbors on one side of us and awesome neighbors across the street. The other side neighbors were very angry people, and their son would flick cigarette butts into our yard by the swing set the bean used to play on. But that as well is another story.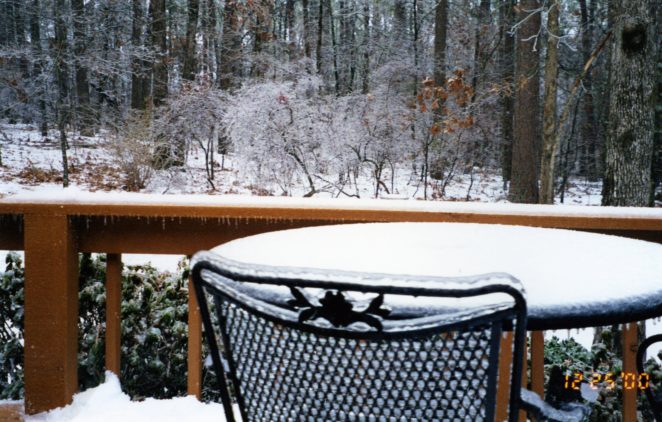 We added a metal shed and a wooden playset to the backyard later. The original swingset in the yard was a metal swing set that was unstable and leaned. We tore it down and replaced it with a wooden swing set. I would like to say, the swing set I built with help from a friend, which we did, but it leaned as well. Not as badly as the metal swing set did. But it had a distinct lean in its platform. I am not very good at building things. Still, it was nice to have the shed and the wooden playset in the backyard. Our first dog joined us in Fairfield. He tore up the carpets in the townhouse (a lost deposit). Blackie lived with us until we moved to Western Hills. He nipped the Bean and ended up being adopted by a family that lived on a farm.