As the family history project went along the images sometimes weren't even upside down. In part, this was because some of the slides were in really bad shape. Being 40 and 50 years old and stored, watertight, but still with air doesn't bode well. Some of today's images from the Scenic 6 folder are faded. The natural colors captured all those years ago gone. I would say after 40 years we lost about 4% of the pictures. We didn't skip scanning them, and we just struggled to get anything usable. Still, some of the pictures turned out well. It has to do with the fact that slides and still pictures have chemical treatments on them. Those chemicals begin to decay with the addition of time.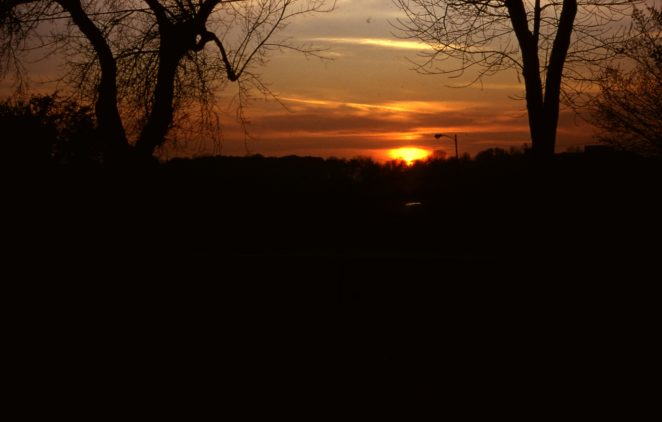 By the way, the worst thing for photo longevity or slide longevity is the grease on human fingers. That causes decay quickly. As does time itself, the very march of the thing we try to capture with each picture. Sorry about the sideways, and upside pictures. The problem we ran into with some of the slide trays was that the slides had begun to come apart. The other part of the slide creation process is the application of glue. The glue holds the line itself in place. The glue is between the two sections of cardboard (and later plastic) used as the slide frame. During the storage process if they, the slides, even get a little moisture the glue begins to separate and lose its gluiness, or I guess best said its sticky!
If you have old pictures scan them. Four copies of digital pictures can't all be lost at once (have one in the cloud!). But one copy of pictures can be destroyed forever.
My guess, looking at the pictures that these are of Niagara Falls (upstate New York, and well Canada). There is a nice sunset image that we were able to save. We could, use photo restoration on some of these pictures. Someday one of the kids may do that. I can't, for me, the connection to my father is to the images as scanned. The connection isn't sharing them; dad didn't share a lot of his pictures with anybody. He loved taking them, but most of them were never shared with anyone.
.doc
what my dad saw