First of all, the idea to take pictures while walking comes from the wonderful posts shared by Kim and Vidocka. I am not claiming it was my idea. Tuesday I had to be at a series of meetings in Downtown Washington DC. In order to get from one location to the other, I walked rather than moving the car and trying to find a new parking place. The mall of America is the open space that runs from the Washington Monument (the tribute to the first American President George Washington) to the Congressional Dome or the US Congress building. Along the mall of America is a lot of the Smithsonian museum and many other interesting buildings including the US Supreme Court and many offices of US Federal Government Agencies.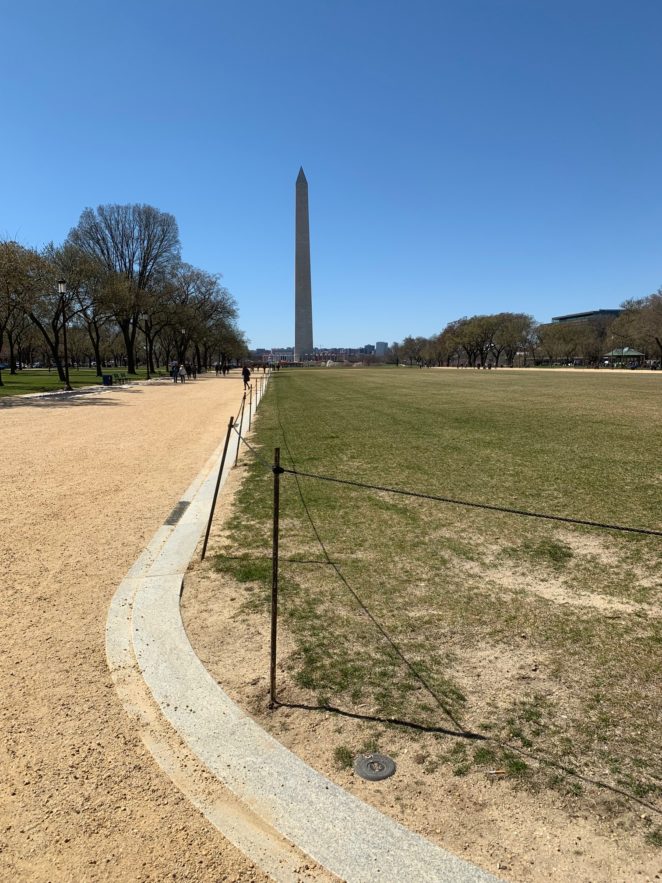 It was around a mile to make it from the one customer location to the other. I snapped a few pictures, with my iPhone. I didn't take a lot of pictures because it was a little colder than I expected. I parked near the second customer location knowing that I would walk to the first location. I am not sure that was prepared for the early am 38 degrees. I didn't have gloves. I did have a jacket, so I wasn't freezing, but it was cold. As I walked, I noticed there were a lot of tourists. Frankly, the Mall of America is more of a tourist location. The work locations for most Washingtonians are a little further from the mall although you do see, like me, the occasional business person with their briefcase or bag walking through the mall.
As I was freezing, I did stop for a moment and ponder the walk. Like walking in Paris, which I have had the chance to do many times, or walking in London, there is history around us. No horse-thief canyon to wander into, sorry Kim. No beautiful gardens to walk by, sorry Vidocka. The gardens are closer to the museums and a little out of my way for that particular trip. Luckily it was warmer on the way back. The last picture I took on purpose, it is the lock screen of my phone. Dylan hates technology and frequently hits my phone. Even though his picture is there on the device, he doesn't like technology much. I will end with that, my walk in Downtown DC!
.doc