I spend 28 straight weeks in NYC. First, I got to hang out with one of my dearest friends and favorite people (and her husband). New York City is a huge place. Like many larger cities, it evolves. During the day it is a city of business. At night, it is a city of lights! NYC is a busy place. In 2006 I had a September Business trip to NYC. It ended up being that we were there on September 11, the fifth anniversary of the event that changed my world. I went from literally taking 15 minutes from checking in to b sitting in an airplane to more than 90. What took me no time, now took a lot of time. I used to cut flights close than when the world started flying again in September 2001; I couldn't do that anymore.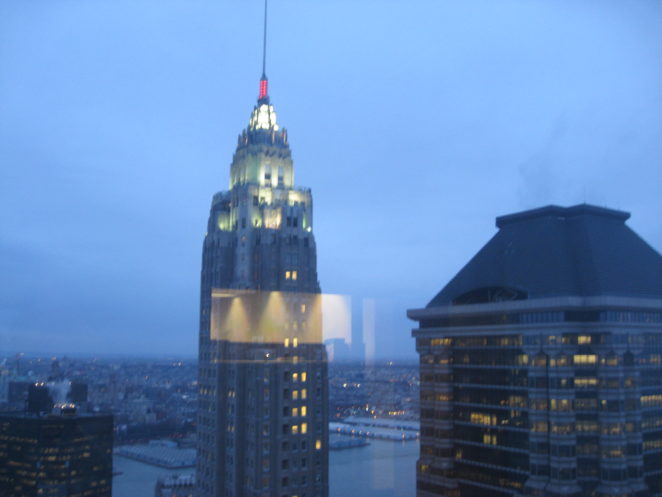 Throughout my traveling career, I spent a lot of time in NYC. We at lunch in the World Trade Centers Top of the World restaurant. We stayed in the Marriott hotel that once was right by the World Trade Center. We spent many hours in the city. Because of the project I was on, we drove the entire family for the kid's spring break, to spend a week in NYC. My wife and Daughter had a blast going to some of the museums they had always wanted to see. The kids were cold on the last day and didn't want o go to the statue of liberty. My wife has harassed my kids about not going to the statue of liberty for many years now. It is a running joke that makes the kids groan.
That week was fun for me, instead of being along in the evening I got to go home to a cramped hotel room, with my family. That made the week so much better for me. On other trips, there were also memorable events. We did training in the customer's training facility for the IT team. The training facility was in Brooklyn. There was a restaurant across from the training center. On the first day, I thought about going but ended up doing something else. On the second day, I walked the street with some of the team; the restaurant had been closed by the Health Department the nth before! I guess I dodged a digestive bullet there. We ended up the 2nd evening meeting my friends finance and going for Pizza under the Brooklyn Bridge. A wood-fired pizza oven that hadn't stopped burning for over 100 years!
.doc