Images today are from Beijing. I have many pictures of my two trips to China. Although in working towards clearance with the US Government, I can say trips to China aren't fun conversations. The trip to Beijing as part of a three-country, three presentation trip. The pictures are of my approach to Tiananmen Square and the Forbidden City. The huge gates of the Forbidden City used to be closed, no one was allowed inside the emperors home. The two things I wanted to do/see in Beijing was Tiananmen Square (I remember that from many years ago) and the Forbidden City (they are connected). I got to walk around both in the two hours I had.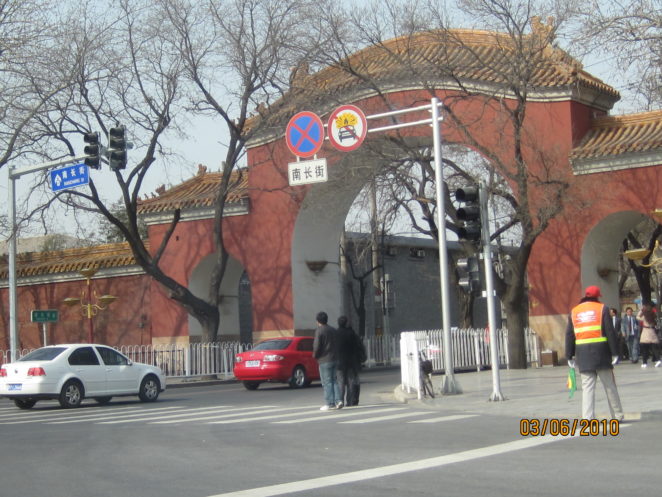 The Great Wall was the third; my goal once was to touch the three walls I had read about as a child. The Great Wall of China, The Great wall of Constantinople and finally the Wall of London. I have managed to touch all three now. I guess I should have set higher goals than simply touching walls. Honestly, a lot of my traveling goals came from my childhood. We visited Ireland, Denmark, France, Iran, India, and Thailand. All of those countries fueled my future desire to travel. In fairness now, I am down to one country I want to visit (New Zealand). I've been to all eh places I imaged I wanted to see traveling as-as a 10 and 11-year-old. Of course, in fairness, my author goal was to be a full-time poet. That hasn't come to be!
Traveling for business is different than traveling with your family. I know that I spent a lot of time, thinking about being at home. It was difficult at times to be always away from home.
Plus, when I think about it, there isn't that many famous walls left that I could go to, just to touch!
Funny how traveling for all those years made the world a smaller place to be. I remember the last time I went to Europe I listened to the wonderful book "The world is flat." It is a great book about the reality of the modern business world. Where what once was something that was beyond, is now part of what we do. I used to, when traveling a lot, listen to audible books all the time. Now, I do, but in the car!
.doc