My wife pulled together some of her favorite pictures in her family history project. Well, she started to do that and then stopped. There was a time when she was going to have me print all the pictures she put in her family history project but then decided that seeing them online and wandering them digitally would be better. Better for the trees at the very least. But there is still a folder with pictures from her childhood, and pictures from her children's childhood as well. Funny how the evolution from child to adult to parent catches you sometimes. It isn't that we grow wiser with each passing day. Rather with luck, we learn some of the things not to do as we get older.
If I may for a moment since I have your attention wax nostalgic, there have been moments captured by the pictures I share that are treasures for me. I should find value in every picture, and I try. But some pictures now only cause pain. I realized today I don't share the pictures that cause me pain anymore. It hasn't been a willful or intentional not sharing. Simply, I don't want to deal with the pain-sharing those images causes right now. I may never share some of those images. I wonder as he is the gneiss of the family history project if my father felt that way about some of the images. I suspect, knowing my father the non-sharing was more his desire only to share perfect pictures.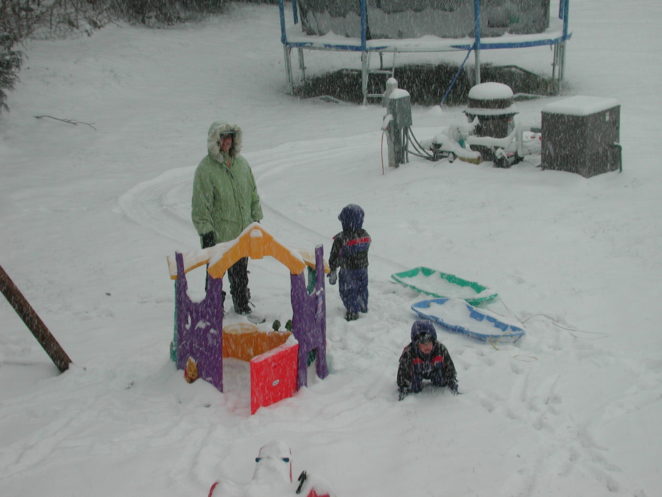 How we deal with painful memories is an interesting problem. Sometimes we have to share that there is a pain. Sometimes sharing causes the pain. I am not avoiding the first; I am avoiding the second. I am perfectly willing to accept any pain I cause. I am responsible for the pain I cause myself and others. I am not, however willing to accept pain from others any longer. I do not close the door; I leave the screen door shut. I don't want to let insects in, just a gentle reminder that the screen is shut. I wish I had a better metaphor, but I don't. Except to say I don't believe in closing doors. A closed door, as I've said before may never again open. You never know what you are losing every minute the door is closed.
The images that make my wife happy, from her past, our past and of course all part of the family history project.
.doc
Family Historian