One of the things we (my wife and I) love to do is go hang out on the boat. But our day in Baltimore was fun for land and sea! I took a couple of videos with the point and shot camera while we were in Baltimore, those are shared on my YouTube Channel along with my Yesterday's Snarky Weather Forecast! I apologize for the audio quality of the video, we've had a delightful amount of wind since the beginning of March this year. The first wind storm blew our roof off. Well, it blew part of our roof off. The latest wind storm has managed to move a lot of our neighbor's roofs as well.
We enjoyed watching the pirate ship as it wandered its way through the inner harbor of Baltimore. As far as I know, none of the famous Pirates of the 1700 and 1800's ever marauded the waters near Baltimore. They, the pirates, tended towards the Spanish trade routes a little further south. Rumor is that some of them came north with their chests of gold, including the legend that is Oak Island off the coast of Nova Scotia.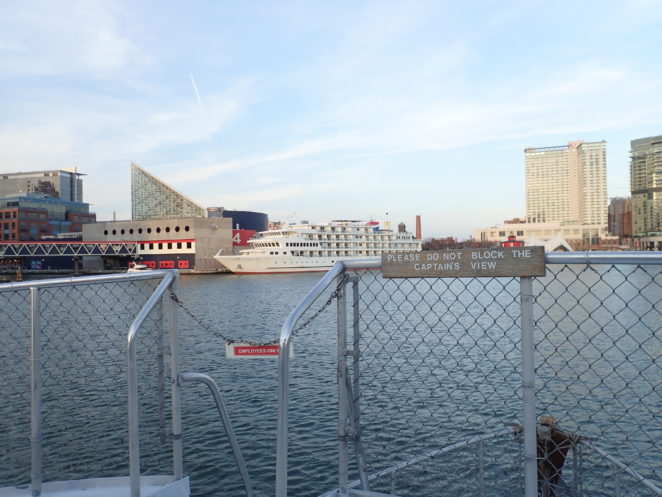 (clicking on the picture will take you to the rest of the pictures)!
I managed, in 5 hours to take more than 300 digital pictures and three videos. I suspect I probably take too many pictures. Most likely 200 or so too many would be my guess. I share them, because of the family history project. I cannot tell you how sad I was when I found all the pictures my father had taken, that he felt weren't good enough for anyone to see and never shared them with anyone. 100 pictures of the same thing, each has something unique to share. With that, the nearly last blast of pictures form Baltimore's Inner Harbor!
.doc
Family Historian